You can add value to your home and amplify its natural qualities by installing new glass paneling. A mirror can make your rooms appear more spacious, and newer windows can result in valuable utility savings. Procuring the services of a qualified residential glass contractor is a great way to enhance your home!
Golden State Window & Glass is the best provider of residential glass repairs in Bakersfield, Una, Calders Corner, and Oil Junction, CA. Our bonded, licensed and insured team members are here to provide you with the best quality of residential glass services possible. Our knowledgeable associates can help you determine which types of glass installation and residential glass repairs are best suited for your space.
Glass for Your Home
If you are hoping to spruce up your abode with new glass installations, here are just some of the services that we are capable of providing: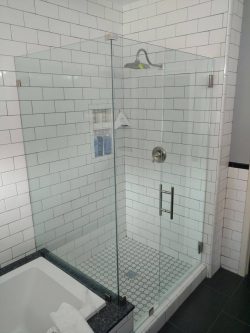 Mirrors: Installing a mirror can drastically increase a room's sense of space, and help you use light to define your area. Our team works hard to extensively collaborate with our clients to ensure that we are installing a mirror system that is right for you.
Solar screens: Our team can install solar screens in Bakersfield, CA that will help to reduce your utility bill and keep overly harsh lighting out of your home. Our professional and helpful associates can identify which type of solar screens are most ideal for your space.
Residential windows: Residential window repairs in Bakersfield, CA is one of the most valuable things that you can obtain for your abode. Our service representatives can repair existing windows that have been damaged or install their replacements.
Golden State Window & Glass is proud to offer some of the most premium brand names in glass for residential window repairs to all of our clients. We can install panes from Milgard Windows and Alpine Windows. We specialize in Cardinal-brand shower enclosures in addition to products by Wardrobe and Bath Specialties.
Residential Glass Services
You can maximize your home's value, cut down on your utility expenses and see things more clearly by employing our residential glass repairs and retrofitting options. Contact us today at 661-316-8584 to learn more about what types of commercial glass and residential glass services might be right for you!