There is nothing more unique than a custom glass installation. It brings an unrivaled level of elegance to your home that simply can't be matched with other construction materials. Golden State Window & Glass is here to help you add value to your home and make it a truly unique space!
Our licensed and knowledgeable professionals can help you turn your dream of a custom glass installation into a reality. We are dedicated to working with our customers throughout the entirety of the design and installation process to ensure that their expectations are met at every turn. If your existing custom fixture has been damaged, trust us to repair it. We are the premier provider of residential glass repair in Bakersfield, Una, Calders Corner, and Oil Junction, CA.
Custom Glass Installation
Golden State Window & Glass works extensively to design and install custom glass fixtures that meet our clients' expectations. Here are just some of the custom pieces we can install: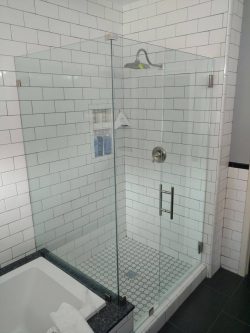 Shower enclosures: We offer a wide range of glass shower enclosures and shower doors in Bakersfield, CA that suit a wide variety of needs. A remodeled bathroom can enhance your living space and make your home more desirable on the market.
Specialty glass and shower doors: Our company is known for its high-quality installation of specialty glass and shower doors. Welcome your guests with unrivaled elegance by placing one of these beautiful objects at your entryway.
Tabletops: Custom glass tabletops are perfect suited for both the dining room and board room. Whether you are dazzling your dinner guests or your business associates, we will work with you to ensure that your tabletop is exactly the way that you've imagined it.
Purchasing Custom Glass
Define your space and give your home the uniqueness that it deserves.
Call us today at 661-316-8584 to discuss the feasibility of your custom glass, retrofitting, or residential or commercial glass repair project, and learn more about how we can help you make your dreams a reality!